December, 2018
PinART
Mackerel Moiety
Mackerel Moiety is the title of what I'm calling a mixed media picture - PinART
I'm trying to add to the current tide of thinking in relation to the oceans and it's inhabitance.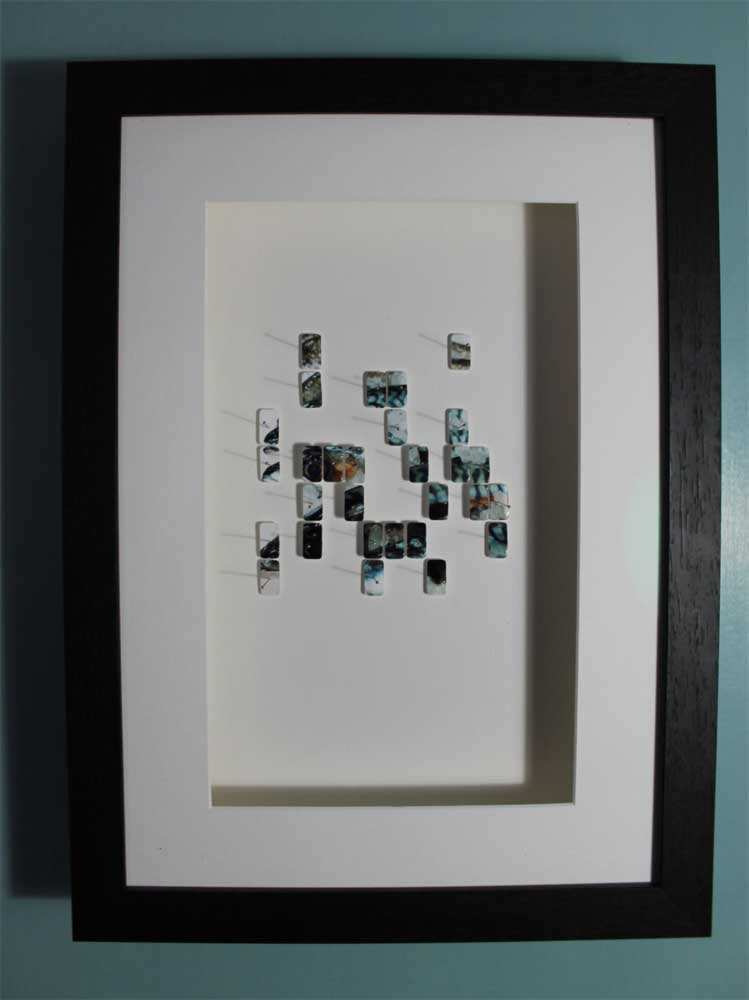 I first created the 'PinArt' and the Mackerel Moiety in late 2018, so this is a new and evolving venture for me.
The 'PinArt' concept can be applied to any picture, simply taking the A4 print and using the leather cutters to segment into tiles. Which I probably investigate further at a later stage. Currently I'm working with verious pictures of different type of fish, pictures I took early morning in January 2019 at Billingsgate Fishmarket at, which, incidently, was worth the visit.
The Mackerel
These mackerel used in Mackerel Moiety where not in Billingsgate Market, the visit to Billingsgate spawned from the idea of using fish as the image, the picture was taken in Febraury 2018, Kentish Town, London.
This is the original picture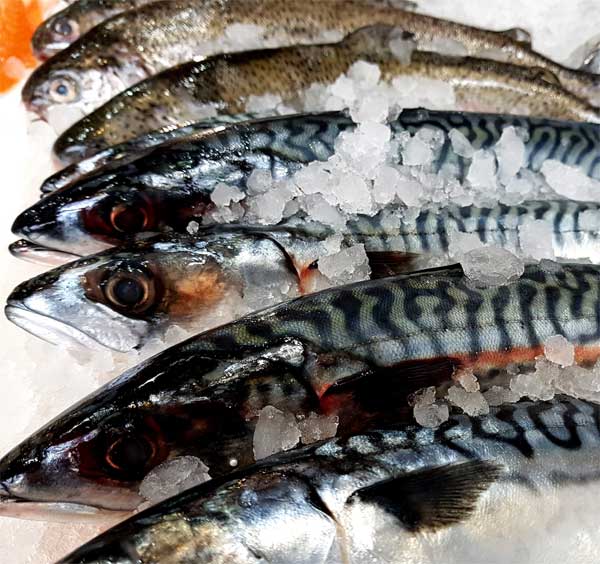 The making of, where each tile is cut using a leather cutting tool, I do this using a rule to keep the line and by eye to select out the hightlights of the original image.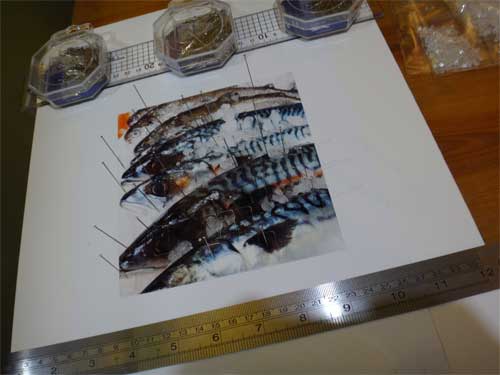 Some pictures of the completed work.